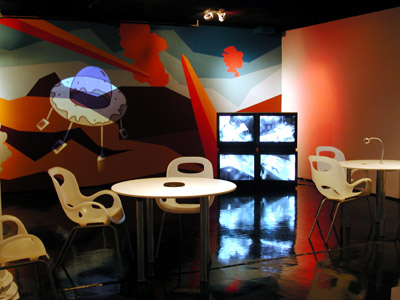 An animated spaceship donut is projected on the mural. Visitors can adjust gooseneck cameras at four tables in Lucas's "Surveillance Café".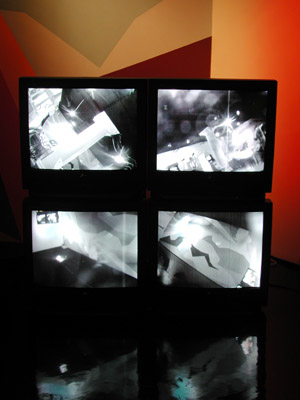 This activity changes the composition of four monitors stacked together in the café.

Bernstien Brothers were comissioned by Lucas to compose a muzak track for the café. The Bernstein Brothers CD is for sale at New Museum's bookstore while supplies last. Click the button and listen to a short excerpt from the CD.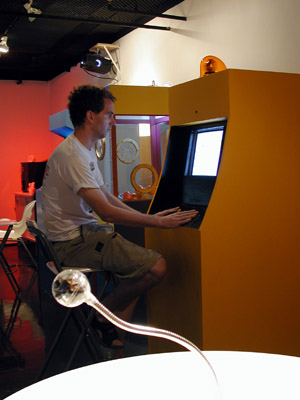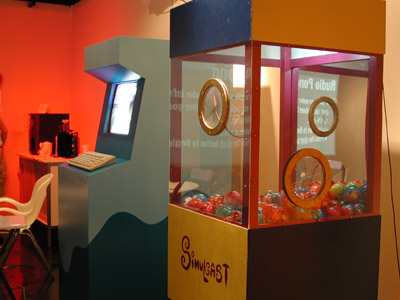 Lucas's "Electromagnegligence" and "BLAM!" are two arcade games that communicate with one another. Simulcast Vending Machine, constructed by Simulcast, dispenses free take-home kits.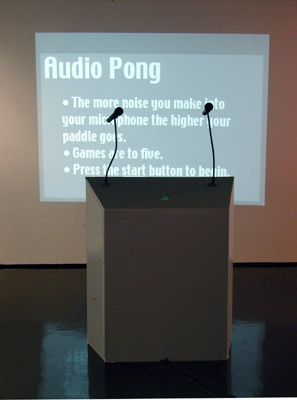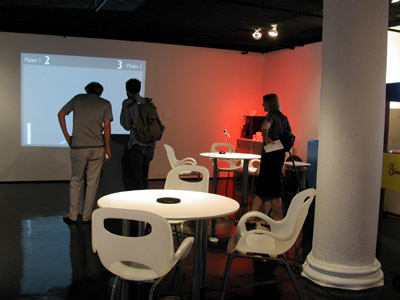 McKay's "Audio Pong" is a two player game. Use the volume of your voice to control your paddle.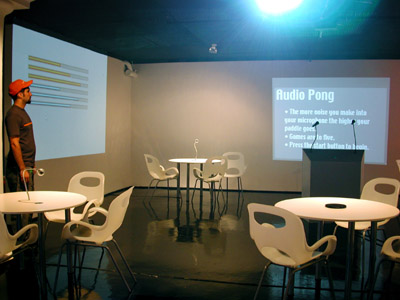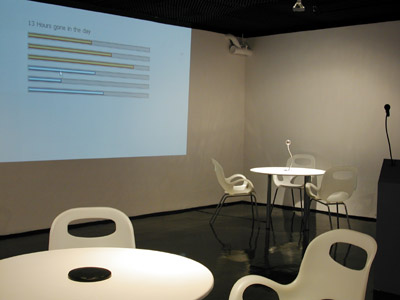 Use a mouse on the table near the coffeestation (YES...free coffee and cocoa!) to scroll over McKay's ominous "Progress Clocks".
The clocks reveal months gone in a year, days gone in a month ...seconds gone in a minute.