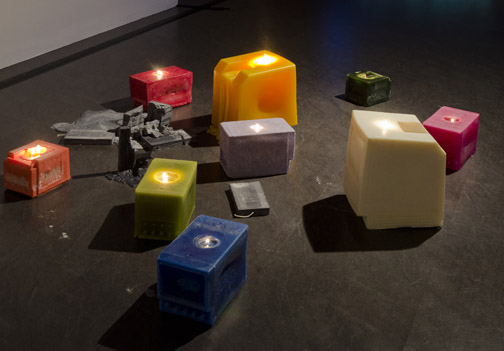 Photo credit: Nam Jun Paik Art Center, Gyeonggi-do, Republic of Korea, 2011.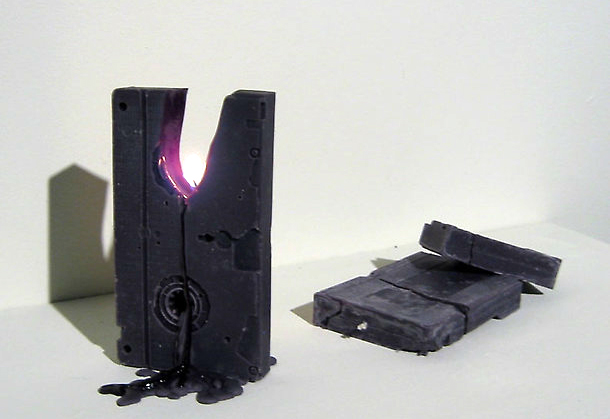 Photo Credit: Dallas Video Festival / Conduit Gallery, Dallas, TX, 2010.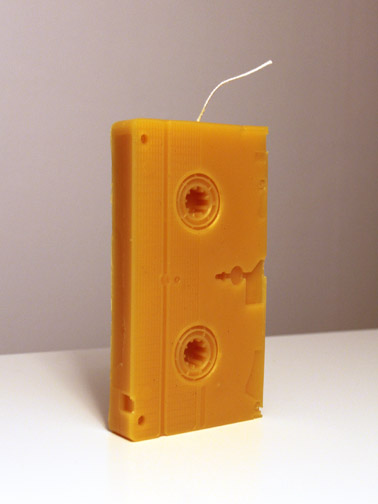 Photo courtesy of the artist, video_dumbo, Brooklyn, NY, 2010.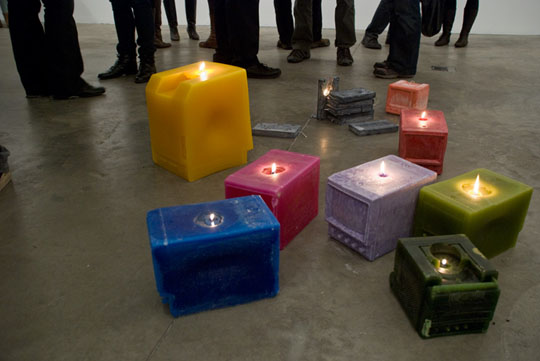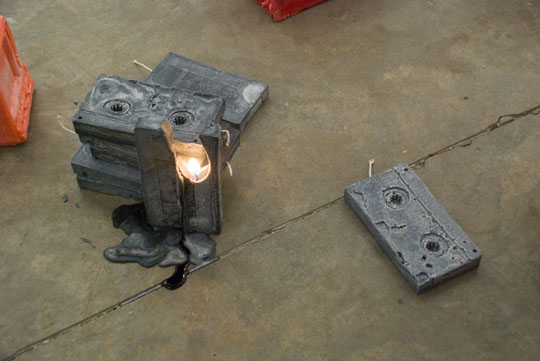 Photo credit: Postmasters, New York, 2009.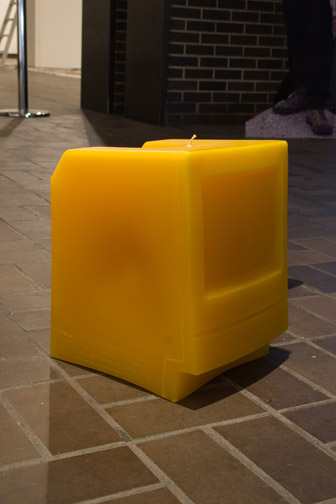 Photo credit: David La Spina, Neuberger Museum of Art, Purchase, NY, 2008.
More Melting, moving image installation: palm, beeswax, soy, and paraffin wax, wicks, fire, 2008-2011
An attempt to locate the character of video in other materials and forms. A monitor, cast in wax, becomes a time-based video. The wax melts; it is a physically moving image. Turn it on with a match and it transmit meaning. A memorial to its obsolescence. An amplification of the legacy of an ephemeral medium's finite reality.