if lost then found
Solo exhibition: Or Gallery, Vancouver, B.C.
---
Life Sustaining Systems: Untitled (propeller), 2006; Chicken Little, oscillating, 1996; Inhaler, 2006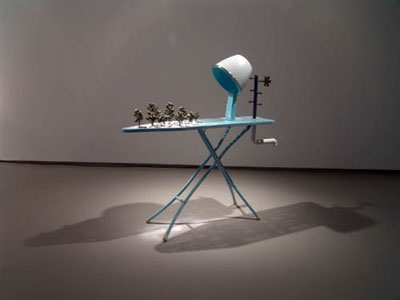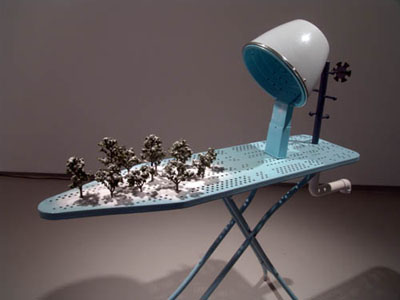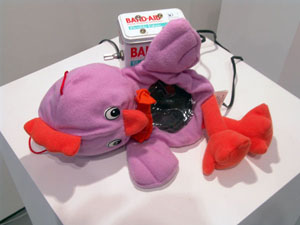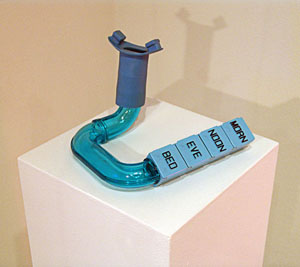 Inkjet Prints: Shell Station, San Francisco, 2006; Negation, 2006; Garron Reading Room, UC Berkeley, 2006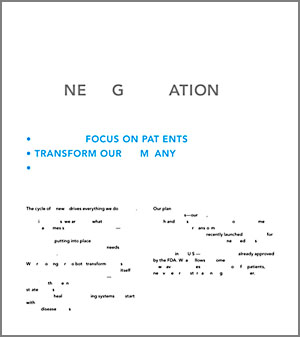 Untitled series (transference stations, backup generators), 2006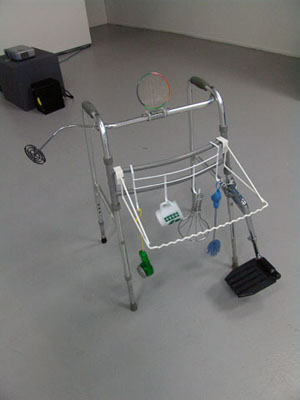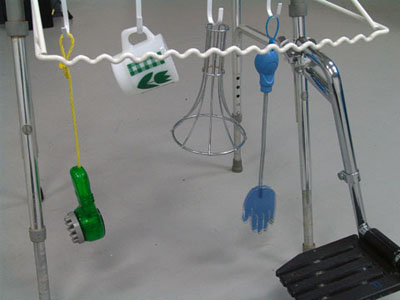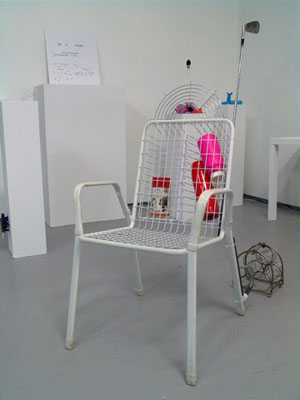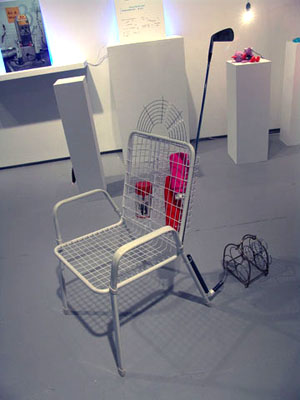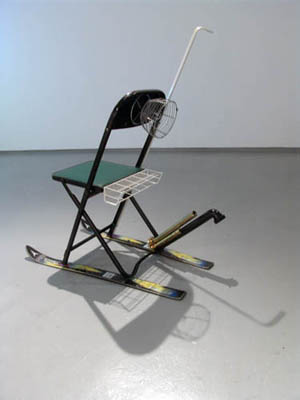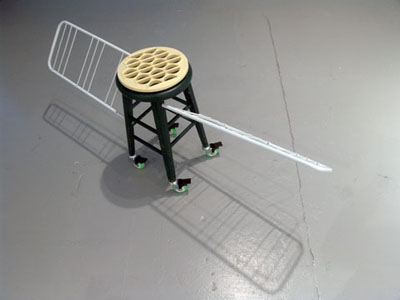 Lo-Fi Green Sigh, 2004, video projection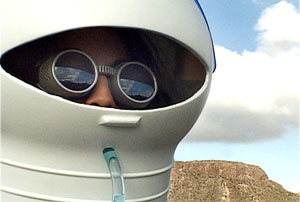 The sound for Lo-Fi Green Sigh was mixed by Jude Tallichet and Doug Hendersen and edited by Kristin Lucas. The soundtrack for this video provided soundtrack for exhibition. The video was projected on a wall in the main gallery.
Involuntary Reception, 2000, video projection

Involuntary Reception was projected in a separate room.
Magic Eyes Cream Headache Sandwich, 2005, video installation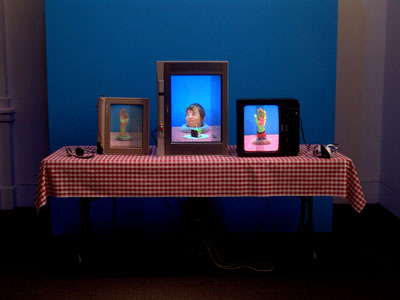 Image of installation is a placeholder, borrowed from different exhibition.
Exhibition Views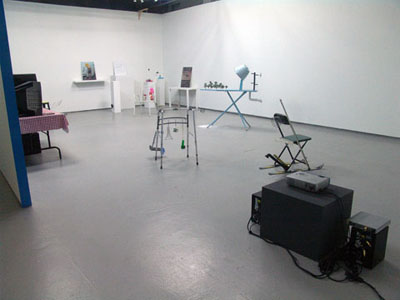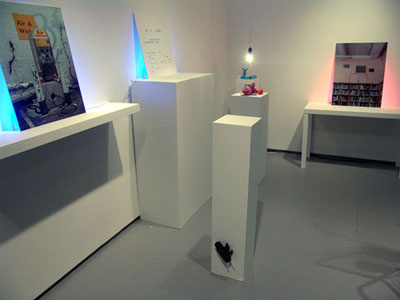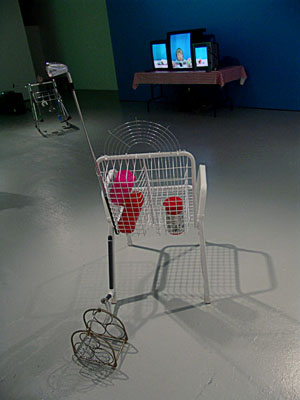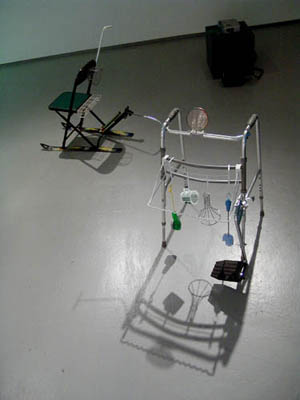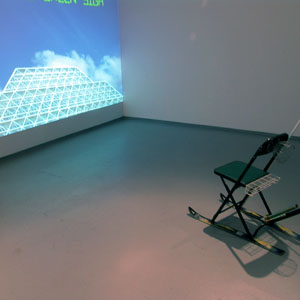 ---
Works in exhibition spanned years 1996-2006.